Create your own unique display on a POPUP PIAGGIO. You can be as creative as you like, whether it's for selling your product or demonstrating you latest innovations.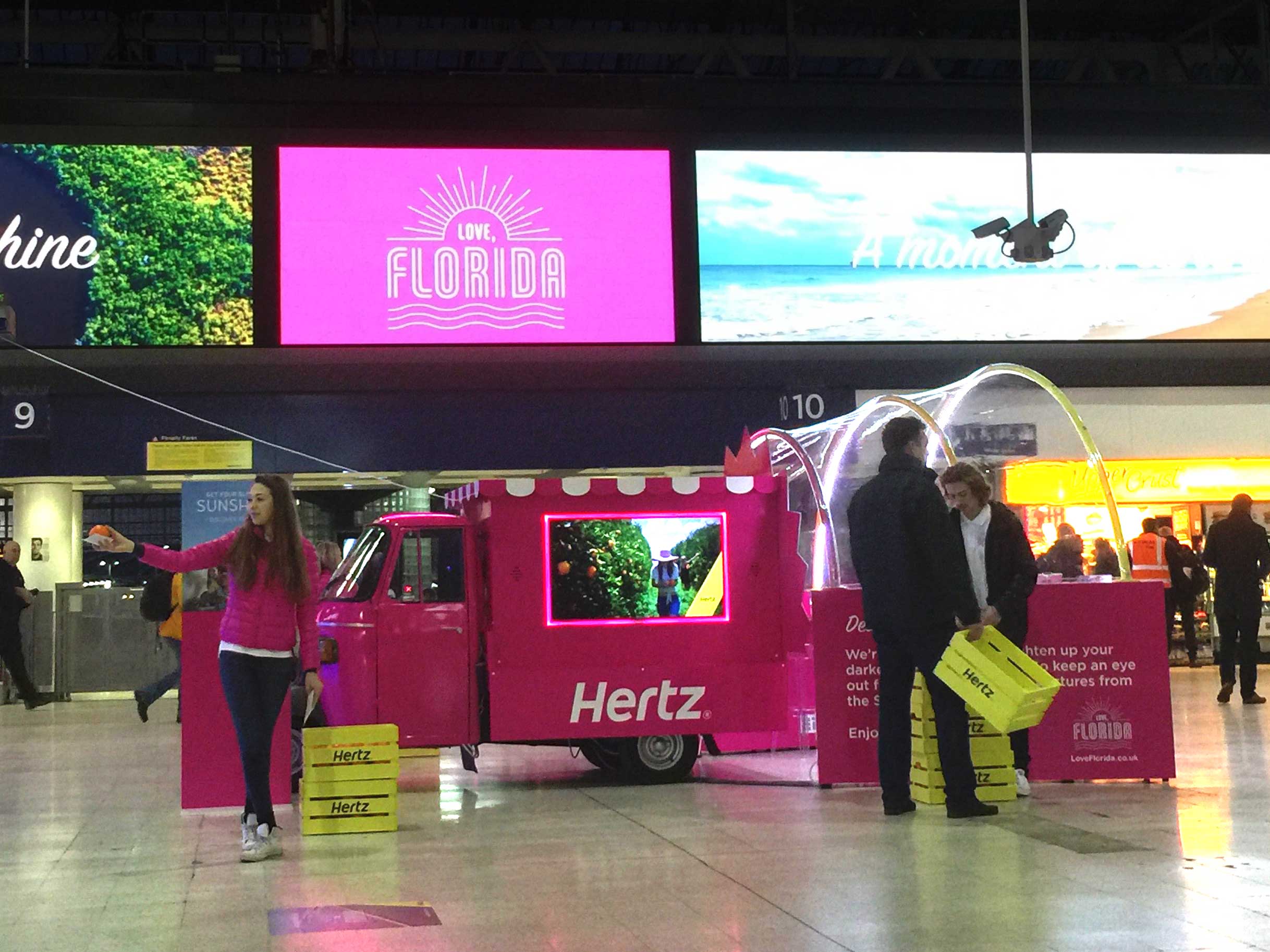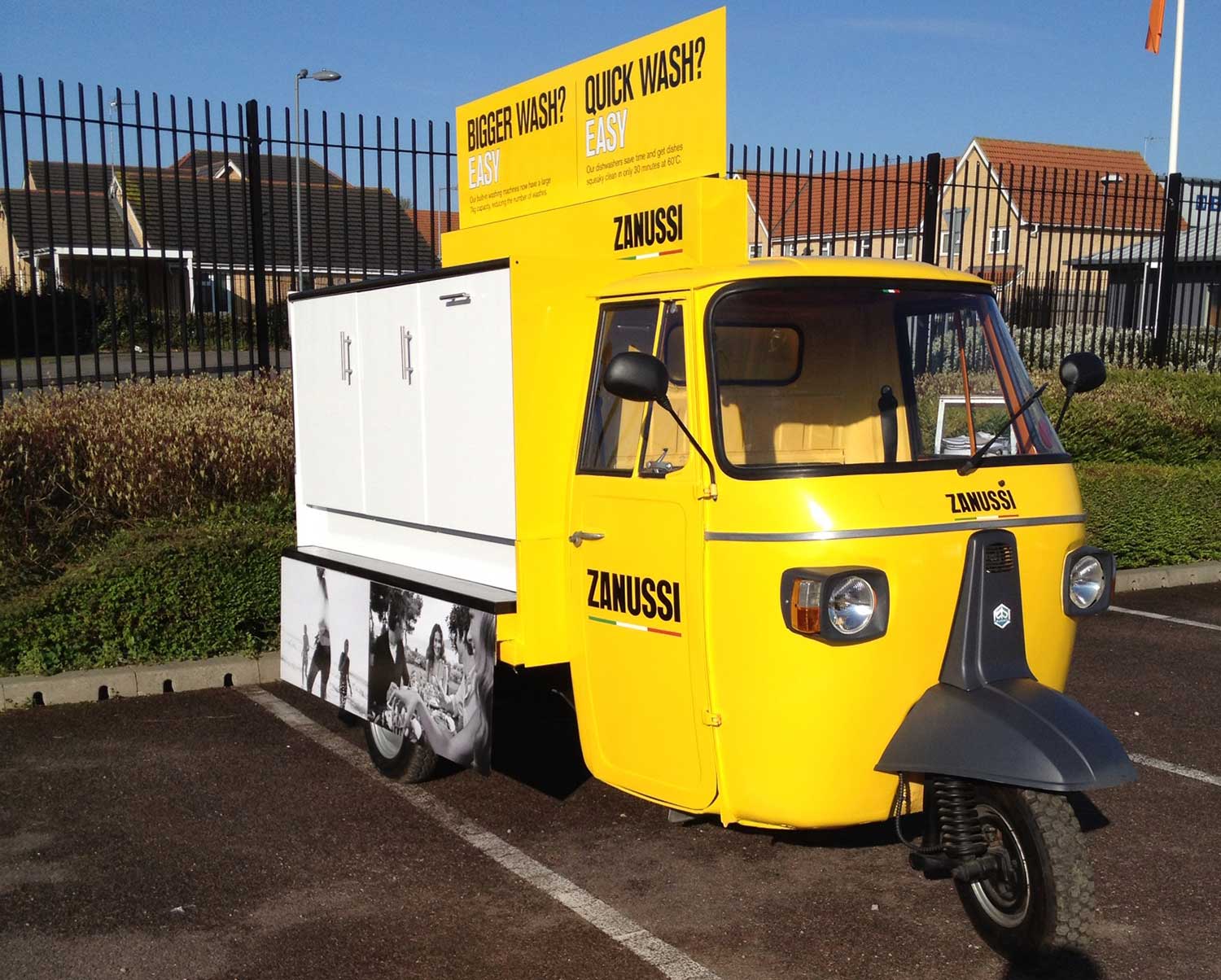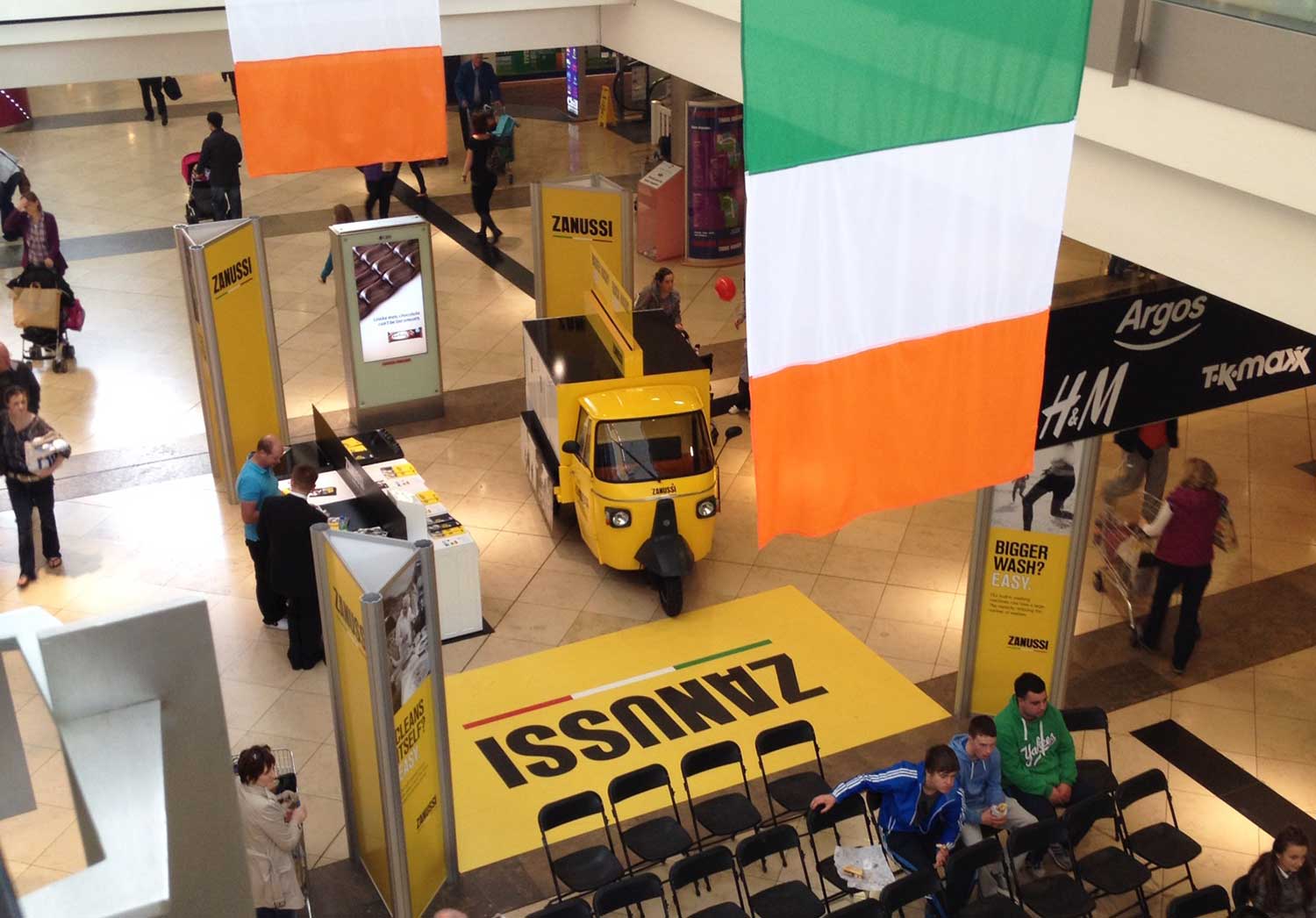 So far we have built and displayed giant cans of tomatoes, created a fully functional kitchen and bar, built a performance stage and even created a bedroom on the back of our Piaggio vans. Basically, as long as it fits on the back of our vans, we will do our best to create whatever you require.
Since 2010 we have custom built displays for Zanussi, Nescafé, Hovis, Bare Minerals, Cancer Research, Lina Tomatoes, Indesit and many others.
All of the side banners, rear panel, side doors and the roof-top sign can be branded to your specifications on all of our Piaggios.
Call: 020 8761 2602 for more information or use our contact form.